| | |
| --- | --- |
| | ADVENTURE TRAVEL |

Marco Polo was one of the first travel agencies to specialise in active and adventure travel and we now represent the best of the specialist tour operators. You may have travelled with EXPLORE, EXODUS, IMAGINATIVE TRAVELLER, INTREPID, THE ADVENTURE COMPANY, GUERBA, TREKAMERICA, WINETRAILS, ATG, OASIS, NOMADIC EXPEDITIONS, TALL STORIES, DRAGOMAN, ENCOUNTER OVERLAND, RAMBLERS WORLDWIDE before - if so we can pass on to you any booking discounts or incentives offered by those companies. If you are new to this type of holiday we can recommend the company and the trip that suits you best.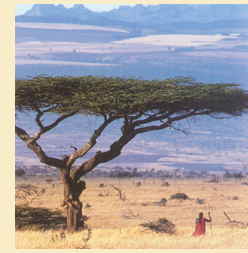 Adventure travel does not mean that you have to rough it! You can choose the comfort level that suits you. The wide selection of brochures we offer range from overland camping journeys to small group tours using local transport and guesthouses or soft adventure where you stay in comfortable lodges. There are itineraries where you walk or cycle between hotels while your luggage is transferred for you, and you can choose to do this independently or with a group, and choose whether to stay in a guesthouse or a castle. You can also choose a holiday to take in your own special interests.



Apart from the mode of travel and standard of accommodation the range of activities available is extensive including safaris, walking and trekking, cycling, sailing, canoeing and kayaking, white water rafting, horse riding, camel trekking, yoga, pilates, cooking, truffle hunting, gardens, photography, painting, mountaineering and rock climbing, ranching, diving, sailing, skiing, wind surfing and snowboarding.

CALL US ON 0117 929 4123 TO SPEAK TO A TRAVEL ADVISOR
Open by appointment only Monday to Friday 10-4pm.

| | |
| --- | --- |
| | LET OUR IN DEPTH KNOWLEDGE WORK FOR YOU |