| | |
| --- | --- |
| | BELIZE |

This travel friendly country is approximately the size of Wales and is therefore ideal for a two or three week holiday. Belize is on the Caribbean coast, nestled between Mexico and Guatemala and offers an intriguing mix of tropical rainforests rich with wildlife, mysterious Mayan temples, beautiful beaches and diving and fishing experiences beyond compare. In a single day you can go from tropical forest to the longest, unbroken coral reef in the Western Hemisphere.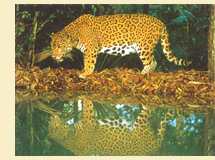 Belize is a country of varying cultures, languages and ethnic groups. Approximately 200,000 people in Belize consist of Creole, Garifuna, Mestizo, Spanish, Maya, English, Mennonite, Lebanese, Chinese and East Indian. Due to racial harmony and religious tolerance, all of these different elements have mixed and blended successfully, and Belize has gained a widespread reputation for having people as warm and friendly as its climate. Some class Belize as the Caribbean others put it in Latin America; it is a perfect combination of both.

In Belize you will not find big nightclubs, expensive shopping or fancy restaurants, however, for the outdoor enthusiast it offers unlimited opportunities. On offer are all forms of nature exploration, fascinating historical Mayan sites and amazing scenery while for those less active, an attitude and environment in which you can completely chill out. Belize offers just a handful of luxury properties ideal for honeymooning couples or those who enjoy a little bit of pampering as well as reasonably priced accommodation for backpackers travelling through Central America.

| | |
| --- | --- |
| | HOLIDAY SUGGESTIONS |

• SMALL GROUP TOUR - a 15-day tour for the adventurous that combines a stay in a jungle camp, visits to several Mayan ruins including Tikal in Guatemala, a river trip, time on one of the cayes as well as the best beach in the country. Optional activities include white-water rafting, snorkelling, sea kayaking and diving. Cost from £1229 tour only or £2363 including flights from London.

• BELIZE AS PART OF A CENTRAL AMERICA OVERLAND TRIP - overland tours now incorporate Belize and a 25-day journey starting in Mexico and travelling south through Belize, Guatemala, El Salvador, Honduras, Nicaragua and Costa Rica by a combination of public bus, boat, on foot and by plane is an ideal way to experience everything this region has to offer. En route activities included involve volcano climbing, diving, exploring ancient Mayan ruins and many opportunities to meet the local people as well as savour the spectacular scenery. Cost from £1999 tour only or £2974 including flights from London.

• RAINFOREST AND REEF - perfect if you are looking for a jungle and beach combination. There are only four true coral atolls in the entire Western Hemisphere, three of which are in Belize. Spend 4 nights in a comfortable jungle lodge in Cayo district followed by 5 nights relaxing on Ambergris Caye with ample time for diving and snorkelling. You can visit the Blue Hole, Shark and Ray Alley or just lie on the beach. Cost from £1995 including flights from London.

CALL US ON 0117 929 4123 TO SPEAK TO A TRAVEL ADVISOR
Open by appointment only Monday to Friday 10-4pm.

| | |
| --- | --- |
| | LET OUR IN DEPTH KNOWLEDGE WORK FOR YOU |